How Western Nevada Supply
enhanced its legacy WMS system
with help from RDM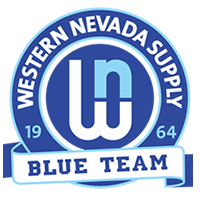 How Western Nevada Supply
enhanced its legacy WMS system
with help from RDM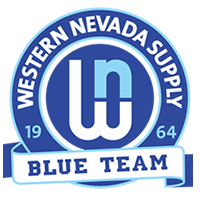 Western Nevada Supply partners with RDM Infinity to transform its legacy warehouse management system into a modern, scalable, fully customized platform.
ABOUT WESTERN NEVADA SUPPLY
Founded in 1964, Western Nevada Supply is a family-owned wholesale supplier of plumbing, landscaping, waterworks, HVAC, hydronics, solar, and industrial products. Known as the "Blue Team" because of its longstanding dedication to teamwork and customer service, Western Nevada Supply has grown into one of the most successful businesses on the West Coast.
CHALLENGE
For years, Western Nevada Supply operated seven different service centers on a 21-acre campus: one service center for plumbing contractors, another for landscapers, another for HVAC, and so on. Then the leadership team decided to consolidate all of those service centers into a 75,000-square- foot, state-of-the-art distribution center. "We knew we could run more efficiently that way," says Reviglio. "But we didn't think our legacy warehouse management system (WMS) was capable of operating at that scale. So we started looking at other WMS solutions on the market."
After a rigorous selection process, the Blue Team chose a WMS that seemed to check all the boxes. They spent two years learning the system and training their team how to use it. Then, in March 2021, they flipped the switch and went live.
It didn't go well. "The first week was bad," says Reviglio. "I mean, really bad. We couldn't receive orders. People didn't know where their orders were. We had duplicate orders all over the place. And all of our processes slowed down: a regular pick process that would take four steps on our old WMS now took 10 or even 15 steps."
The second week wasn't any better — nor was the third, fourth, fifth, or sixth. "We invested a significant amount of money in this system," says Reviglio. "But week after week passed, and it wasn't getting any better. Finally we had to make a decision: do we pull the plug and roll back to our old system? By week six, we didn't think we had a choice. Morale was terrible. We saw the pain in our employees, the pain in our customers. Something had to be done."
"We compete with multiple wholesale distributors in the area. We have to be the best choice for our customers. We have to get them in and out of our doors more quickly than anybody else. And if we don't deliver on their expectations, they're gonna go elsewhere."

Rick Reviglio


PRESIDENT AND CO-OWNER, WESTERN NEVADA SUPPLY
SOLUTION
The Blue Team bit the bullet and rolled back to its legacy system. But now they faced a new dilemma: would their old WMS be able to meet the changing demands of the business? They needed to find a team of experts that could work with the system they had to create the solution they needed.
That's when they called RDM Infinity. "Right out of the gate, one of the big challenges we faced was that our handheld devices were dying," says Reviglio. "We'd purchased new handhelds, but our old system didn't talk to them. So I said to the RDM team: can you get our legacy WMS to talk to these handhelds? And they said yes, absolutely. Then I handed them our wishlist – all the things we wanted to add or upgrade in our legacy WMS. We wanted replenishment. We wanted multi-pick orders. And the RDM team put together a proposal for delivering all of those enhancements to our existing system."
RDM's enhancements to Western Nevada's WMS included the following:
No more hardware lock-in


By interacting with a wide range of platforms through RDM's web-based interface, the Blue Team will no longer be tied to hardware that will age out and need to be replaced.

Directed putaway


RDM's location master system allows material to be dynamically placed throughout the distribution center. This enables the Blue Team to efficiently and effectively route material to a location where the product can be utilized by pickers for faster delivery.

Counter sale consolidation


Since Western Nevada Supply is both a distribution center and a full customer service center, the Blue Team needs to manage and consolidate material throughout the distribution center without bringing individual items to the service counter. The counter sale consolidation feature enables warehouse employees to stage material as it comes out of the warehouse, consolidate multiple line items from different zones, and make one efficient delivery to the customer.
RESULTS
The relationship between RDM Infinity and Western Nevada Supply is a truly collaborative partnership. "RDM doesn't try to force us into a box," says Charlie Blair, Director of Operations at Western Nevada Supply. "They work with us to build software that supports our processes. We'll say to them, 'Here's what we want.' And every time, their response is the same: "Yes, we can do that.' And then they follow through. We've yet to find an enhancement that RDM couldn't deliver. And they always come back with great suggestions for how to make it work even better."
Reviglio is just as enthusiastic. "I'll shout it from the rooftops: RDM is doing a great job for us," he says. "They know how our business works. Most of them grew up in this industry. They've been in the trenches, and they know first-hand how to improve our existing processes within our legacy system. I'd tell anybody to work with them."
Download the case study here.
| | |
| --- | --- |
| FASTER PICKING TIMES | LESS HANDLING OF MATERIALS |
| MORE EFFICIENT ROUTING OF MATERIAL | MORE ACCURATE INVENTORY |
"I'll shout it from the rooftops: RDM is doing a great job for us."

Rick Reviglio


PRESIDENT AND CO-OWNER, WESTERN NEVADA SUPPLY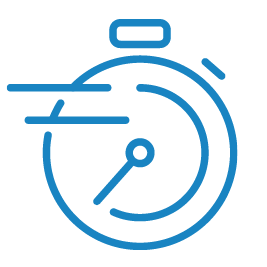 FASTER PICKING TIMES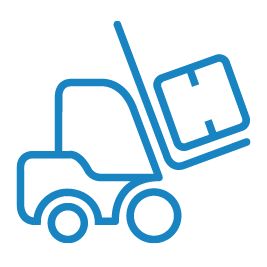 MORE EFFICIENT ROUTING OF MATERIAL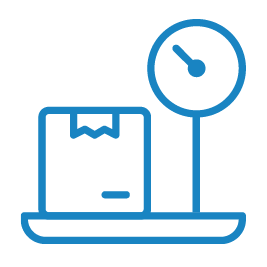 LESS HANDLING OF MATERIALS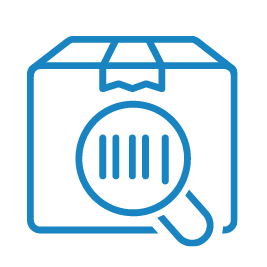 MORE ACCURATE INVENTORY
"I'll shout it from the rooftops: RDM is doing a great job for us."

Rick Reviglio


PRESIDENT AND CO-OWNER, WESTERN NEVADA SUPPLY
Talk to our team and learn more.