TRUSTED
MULTIVALUE
EXPERTS

01
Multivalue Development
Whether it is a GUI environment, a web based application, or anything else you can think of, your multivalue database can handle it, and we can show you how.

02
Mobile Applications
Our library of proprietary apps for iOS and Android can help your business simplify warehouse management, fleet & logistics, mobile device management, and more.

03
Custom Programming
RDM Infinity has a talented staff of engineers, designers, and dreamers to turn your software fantasies into reality. There is no project too big or idea too wild for our geeks to tame!

04
Web Development
We design and build professional, responsive websites that look great and function perfectly in any browser, with any operating system, on every device.

05
eCommerce Solutions
We develop sharp, user-friendly digital storefronts that integrate seamlessly with your existing infrastructure and business logic.

06
Cloud Migration
Let us help you move your digital business operations into a virtual world that will improve the scalability, cost, performance, and flexibility of your company.
WMS

/Binstock

RDM WMS is our warehouse management system used in multiple warehouse facilities across the nation. RDM WMS provides real-time inventory of single or multiple warehouse locations across a company. It integrates with many popular ERP systems including but not limited to MIS (Mark Information System), SHIMS (Supply House Information Management System), and Eclipse. RDM WMS also integrates with hardware to allow for full use on handheld devices.

Featuring flexible layouts that can be tailored to individual customers, RDM WMS can display whatever information requested. There are also pre-built modules within the software that can be added or removed as users see fit. These modules include picking, packing, receiving, put-away, cycle counting to name a few.
Fleet

/Signature Capture

RDM Fleet is our modern touch interface for fleet management. It features real-time non-DOT compliant GPS tracking of your fleet. Our flexible layouts allow you to present the information in a way that is most useful for the user. With RDM Fleet you can scan packages on or off the transport vehicle for shipment tracking as well as provide proof of delivery. The API is very easy and allows for infinite scalability.

Within RDM Fleet there are additional programs we can add on to allow for a more in-depth service. The first add-on being Signature Capture, it allows for the capture of digital signatures on either Android or iOS devices. By way of the integrated API the signatures can be accessed both online and offline through mobile or desktop hardware. Our newest addition to RDM Fleet is our drag and drop scheduling module.
RDM

Forms

RDM Forms is our MultiValue output generator built to work within any D3, Universe, jBASE, QM, or Scarlet DME database. By using RDM Forms the reliance on preprinted forms is removed as well as their cost since all forms can be printed on basic copy paper. It has the ability to convert hardcopy forms into PDFs. Featuring a drag and drop visual editor, creating forms is very intuitive and easy to do. The layouts of all forms can be customized to fulfill the needs of any user. Within RDM Forms you can generate barcodes and integrate our signature capture. RDM Forms allows you to email, print, fax, store, view, reprint, and export all jobs by way of a searchable archive.
RDM

Reports

RDM Reports is a reporting tool that allows users of any D3, Universe, or jBase system to create custom reports by extracting data directly from their database. RDM Reports allow for reports to be created, published, and accessible to administrators and operations staff alike, without needing to build a report from scratch each time. With its user-friendly interface, RDM Reports allows users to drag and drop different fields into a report and arrange them in a manner that displays data in a meaningful way. Generated reports can be viewed in HTML and exported via email, CSV, or Excel XLS. The built-in scheduler allows for reports to be scheduled daily, weekly, monthly, or quarterly, and will automatically email the export to as many email addresses as needed in an Excel XLS and/or CSV file format.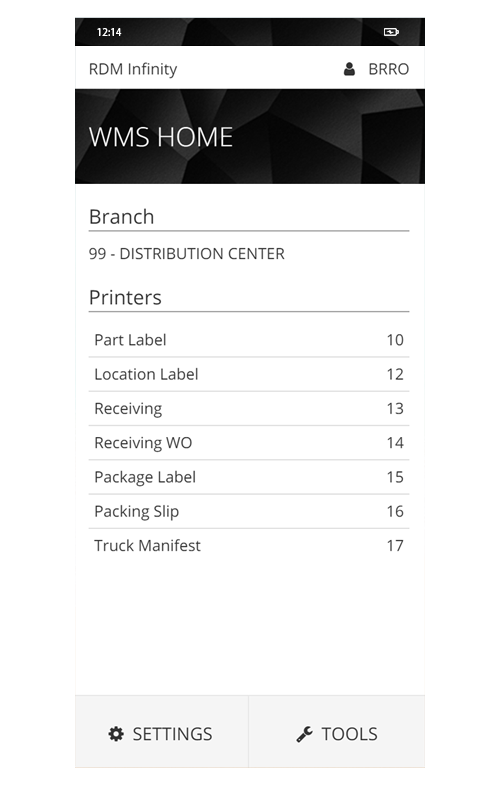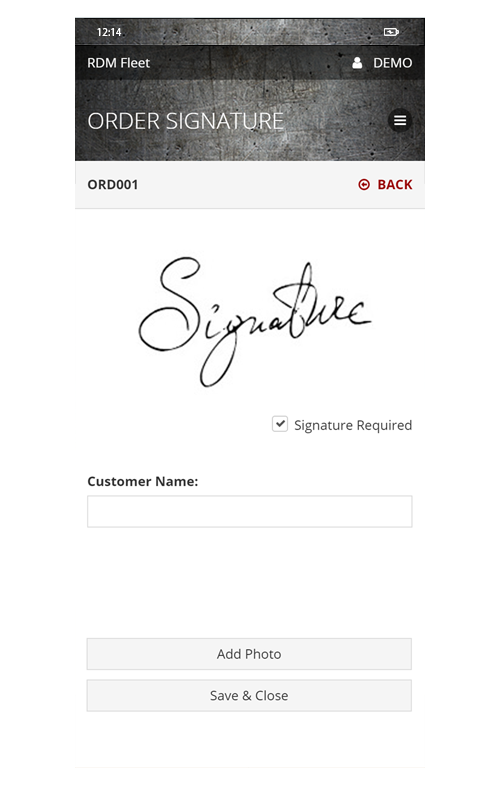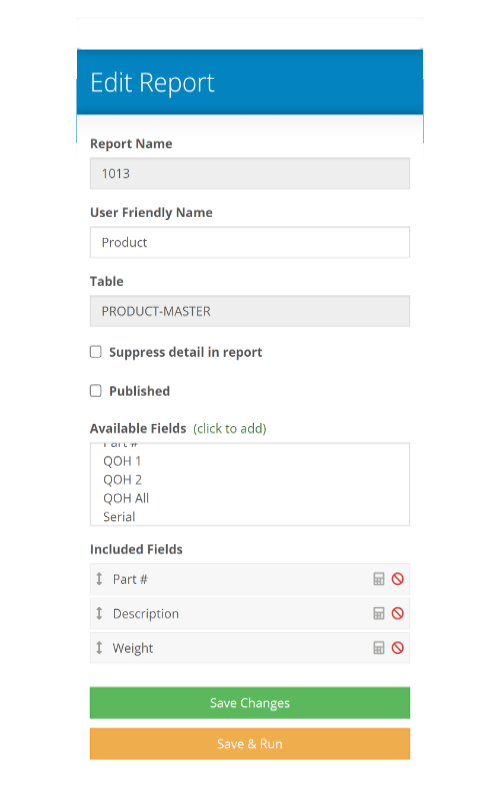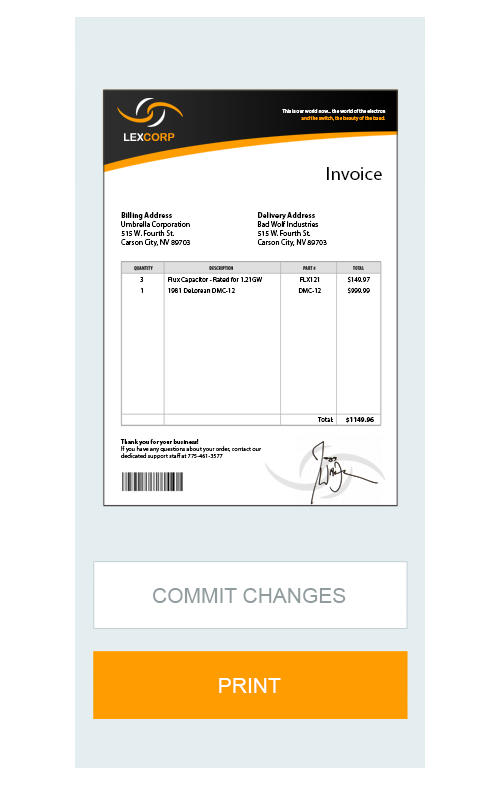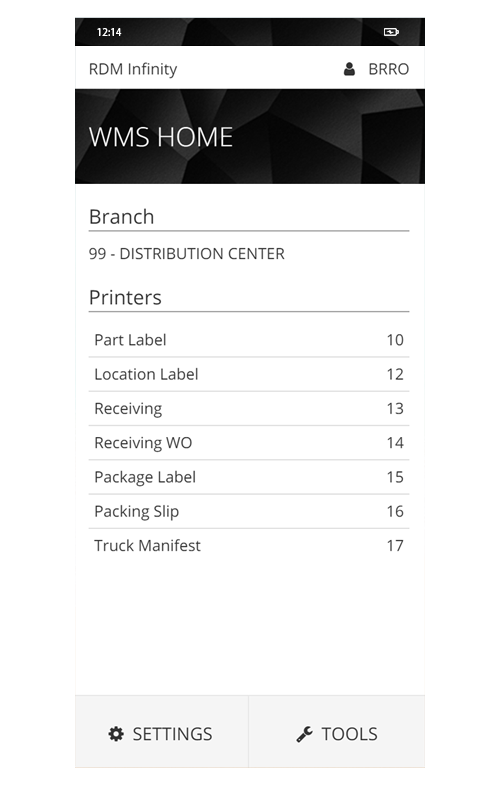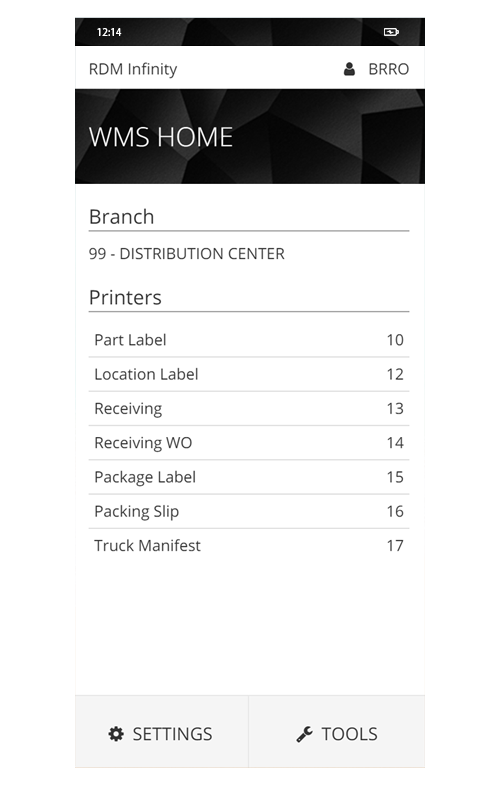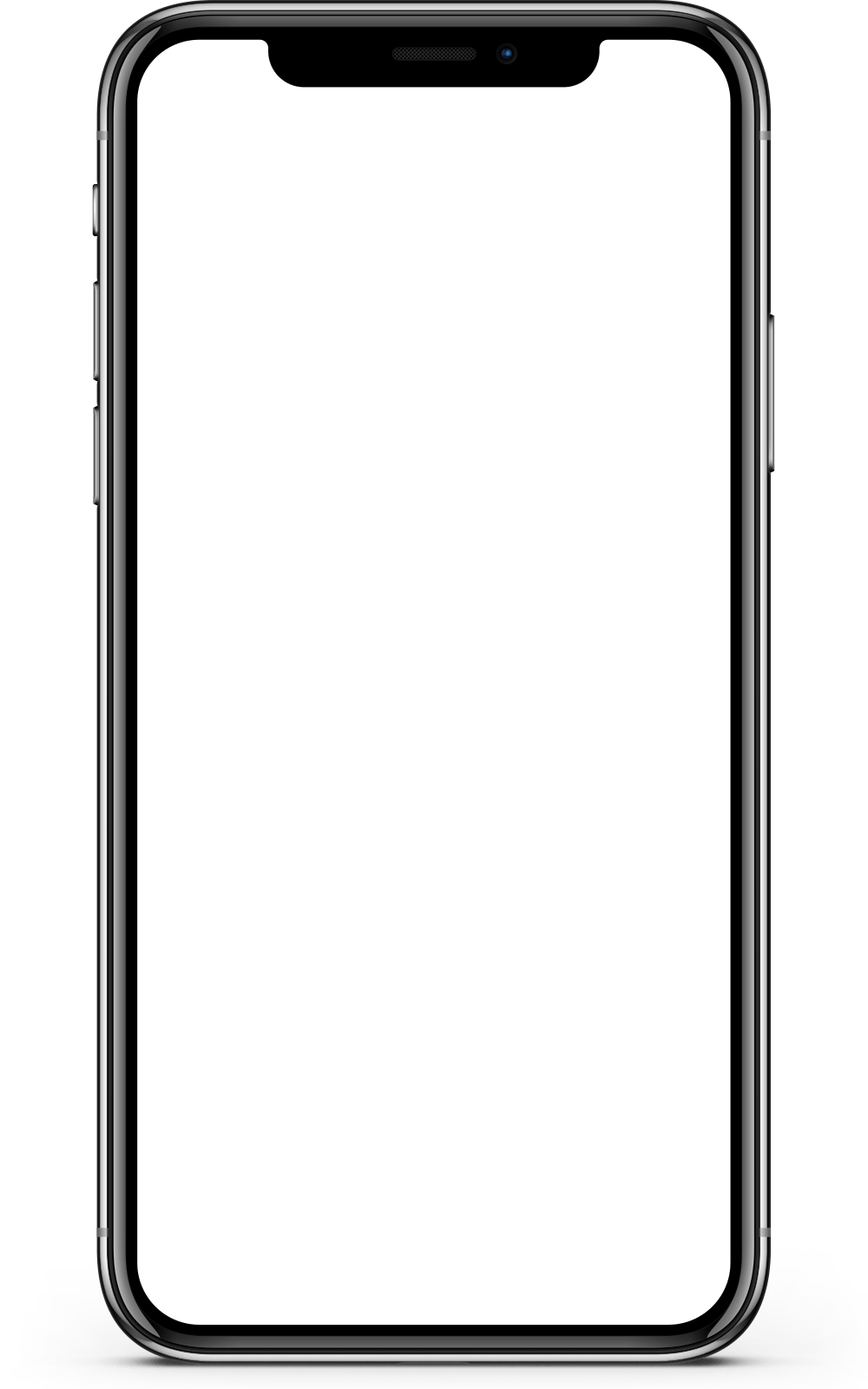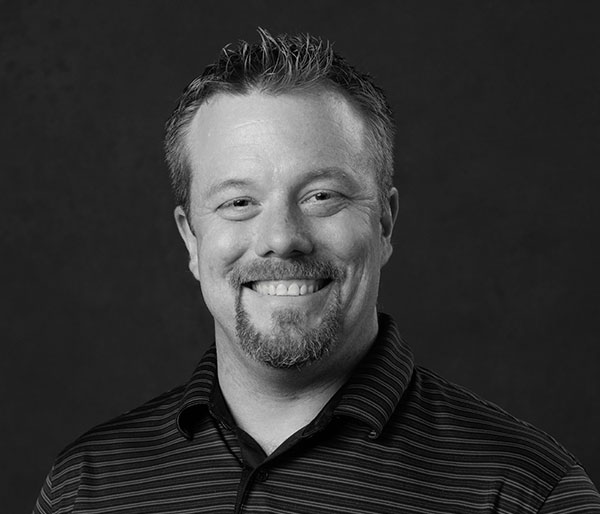 Brandon Robinson
HEAD GEEK
Brandon Robinson is the true brains behind the magic of RDM and is so excited about the possibilities technology has to offer. He could convert anyone to a geek just by talking to you! RDM Infinity has been his dream since the early years of high school and loves what we have built so far, despite the minimal hours of sleep.
Brandon fills his spare time enjoying the open roads, camping, traveling the globe, brewing craft beer, and working on any home or car project that his wife or buddies can come up with. Brandon loves RDM and is eager to talk to you soon!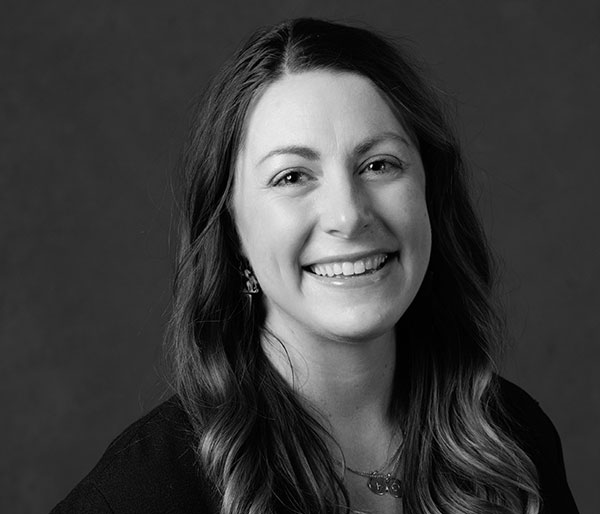 Elizabeth Robinson
GEEK DIRECTOR
Liz Robinson does her best to keep the geeks in line at RDM, and to make it a fun place to work and hang out. She keeps our books in order, paychecks out on time, and manages a lot of the website development that comes through our office.
When Liz is not writing or crafting awesome code, she enjoys being outside in her garden, cooking, traveling, and pampering her two dogs Cooper and Rudy. Liz loves to talk about the awesome tools that RDM has to offer, and she looks forward to hearing from you soon!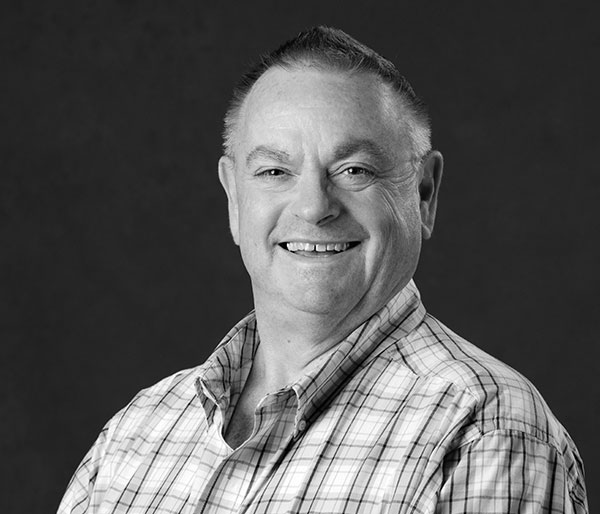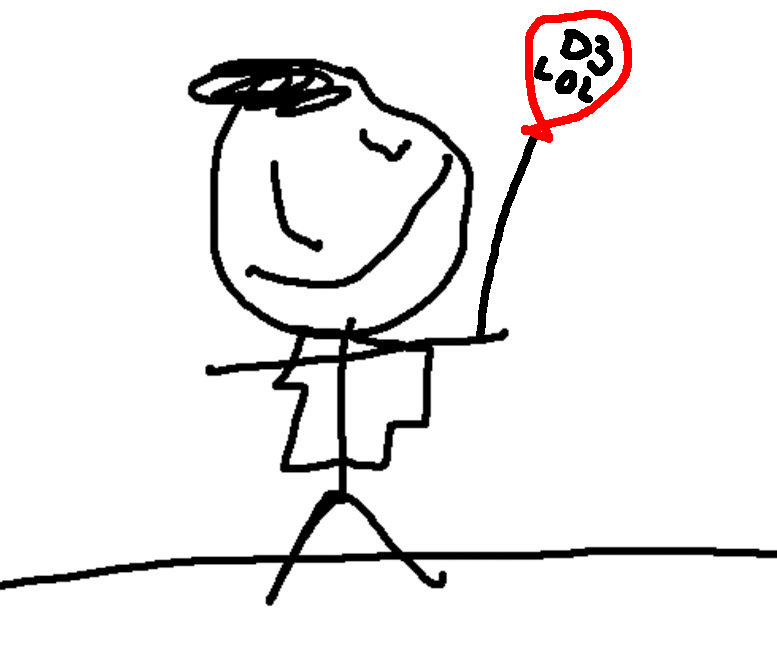 Dan Driscoll
MULTIVALUE ENGINEER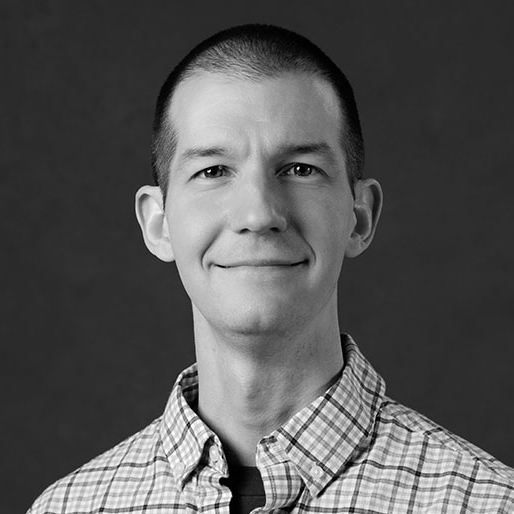 Steve Cooper
MINION
Steve refused to write a biography paragraph so Brandon wrote this for him...
Steve writes the codes and drinks all the coffee.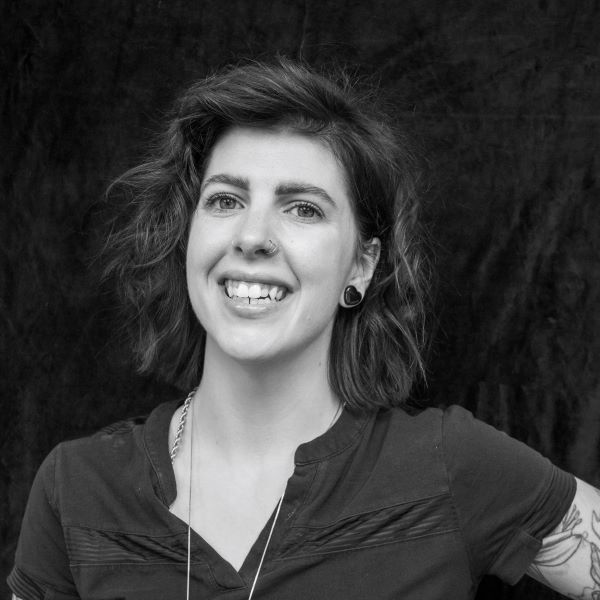 Ashley Manning
ACCOUNT MANAGER
Ashley Manning is our newly converted geek. Although she is new to the tech world, she is no stranger to hard work. With nearly ten years of sales experience in the motorcycle industry, Ashley adds depth and knowledge to the RDM team. As our account manager she helps translate between our geeks and clients, keeps the projects on track, and the clients happy.
When Ashley is not on her phone or laptop, she is most likely riding her Harley. As motorcycle enthusiasts, she and her husband fill a great deal of their free time traveling on two wheels. She also enjoys spending her time re-reading Harry Potter, feeding her friends, and spoiling her son.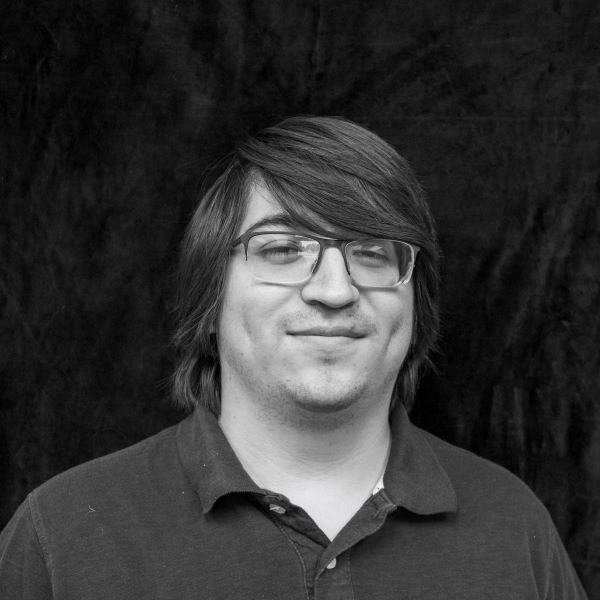 Braulio "Ben" Fernandez
WEB DEVELOPER
Ben Fernandez is our newest Geek. Recently graduated from UNR, Ben learned to mix art and programming from Digital Media and Software Development classes. His passion is to bring interactive and interesting designs to the ever-changing World Wide Web.
When Ben is not writing extraordinary code, he likes to spend his free time playing video games, watching anime, editing videos and programming video games.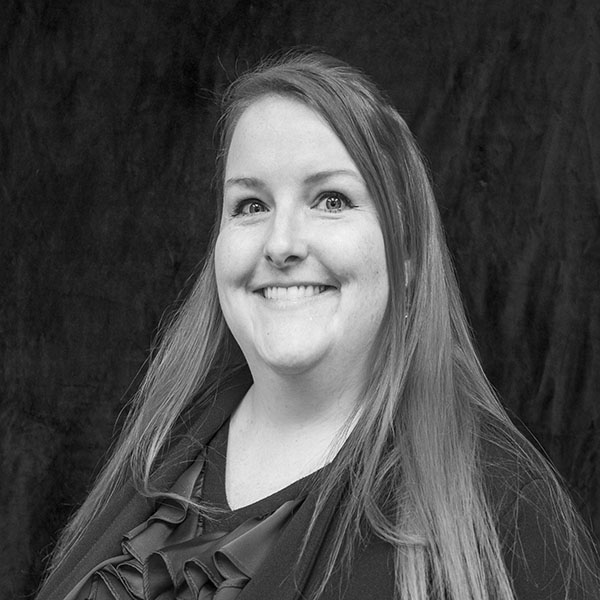 Jennifer Goff
MULTIVALUE ENGINEER
Jennifer "Jenn" Goff is all about that hustle. Before coming to RDM as a Multivalue Engineer, she has experienced many jobs ranging from customer service to technical support.
Not only is she technically capable, but in her free time she works out her creative muscles by practicing the piano, flute, and has recently started learning the guitar. After managing to juggle work and playing three different instruments, she relaxes with her husband Nathan and cat Chester by watching horror movies and playing video games.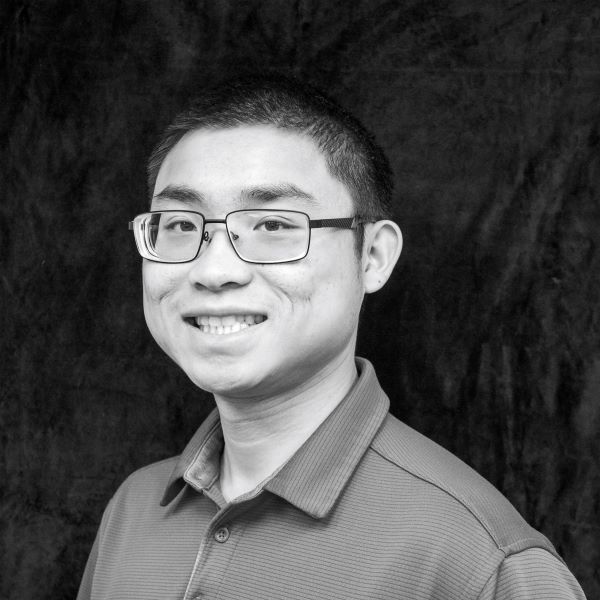 Elvis Vong
MULTIVALUE ENGINEER
Elvis recently graduated from UNR with a B.S. degree in computer science with a minor in mathematics. He has an interest in full stack web development and is currently doing MultiValue development.
In his freetime, he enjoys playing video games and reading web novels. He also enjoys going out to eat with friends and cooking as well when he has the opportunity.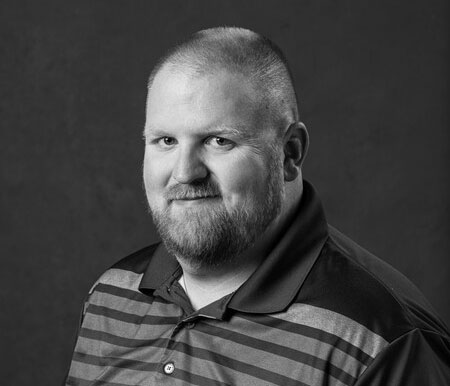 Zack Larsen
GEEK MANAGER
Zack Larsen is responsible for the business side of RDM. He handles everything from HR and billing to snack runs for the geeks. Zack has a decade of business experience in a variety of areas including accounting, customer service, and asset management. He has an MBA and BS in Management from Missouri State University.
In his off time Zack enjoys watching soccer, sampling craft beer and spirits, and enjoying adventures with his wife and kid(s). He also enjoys baking when time allows.